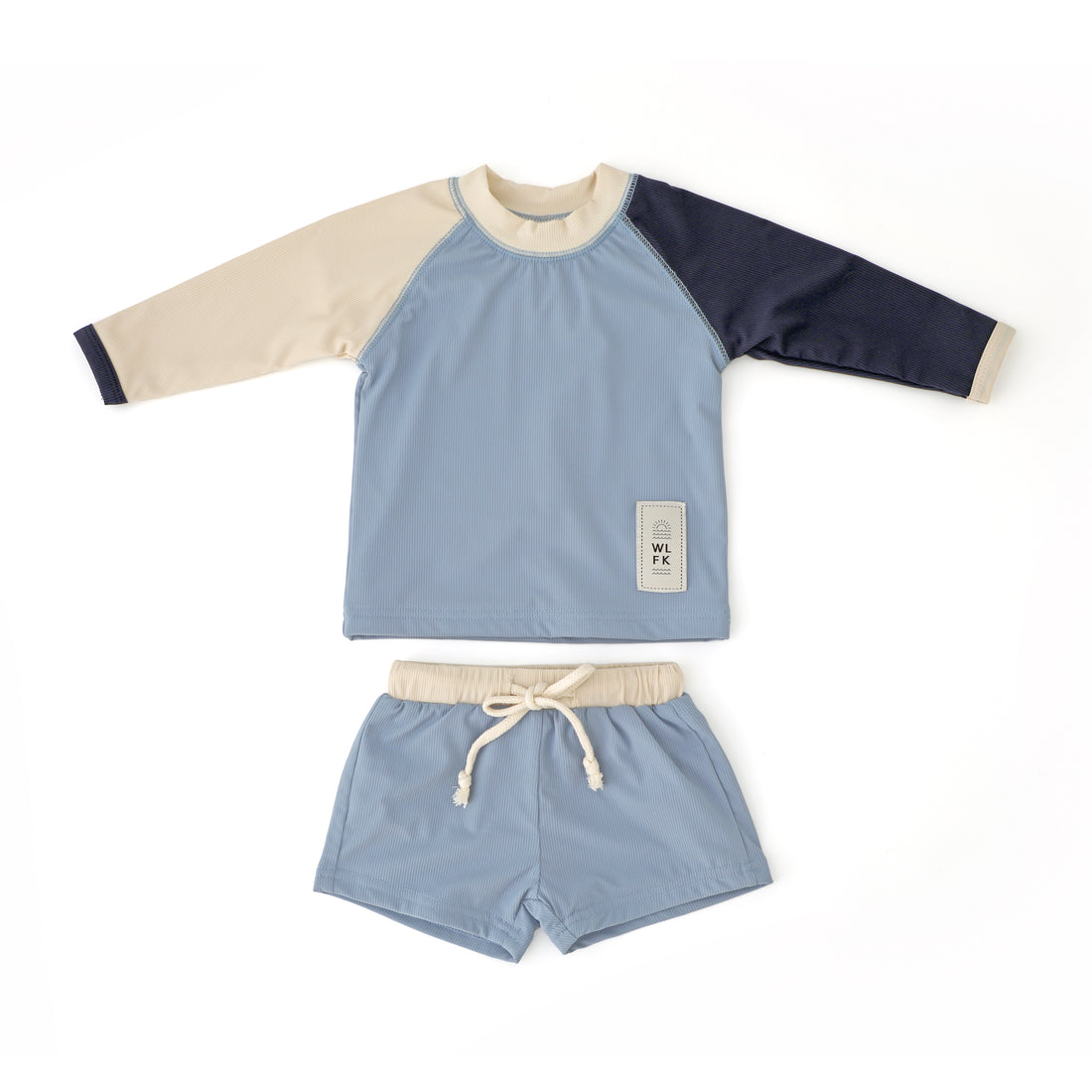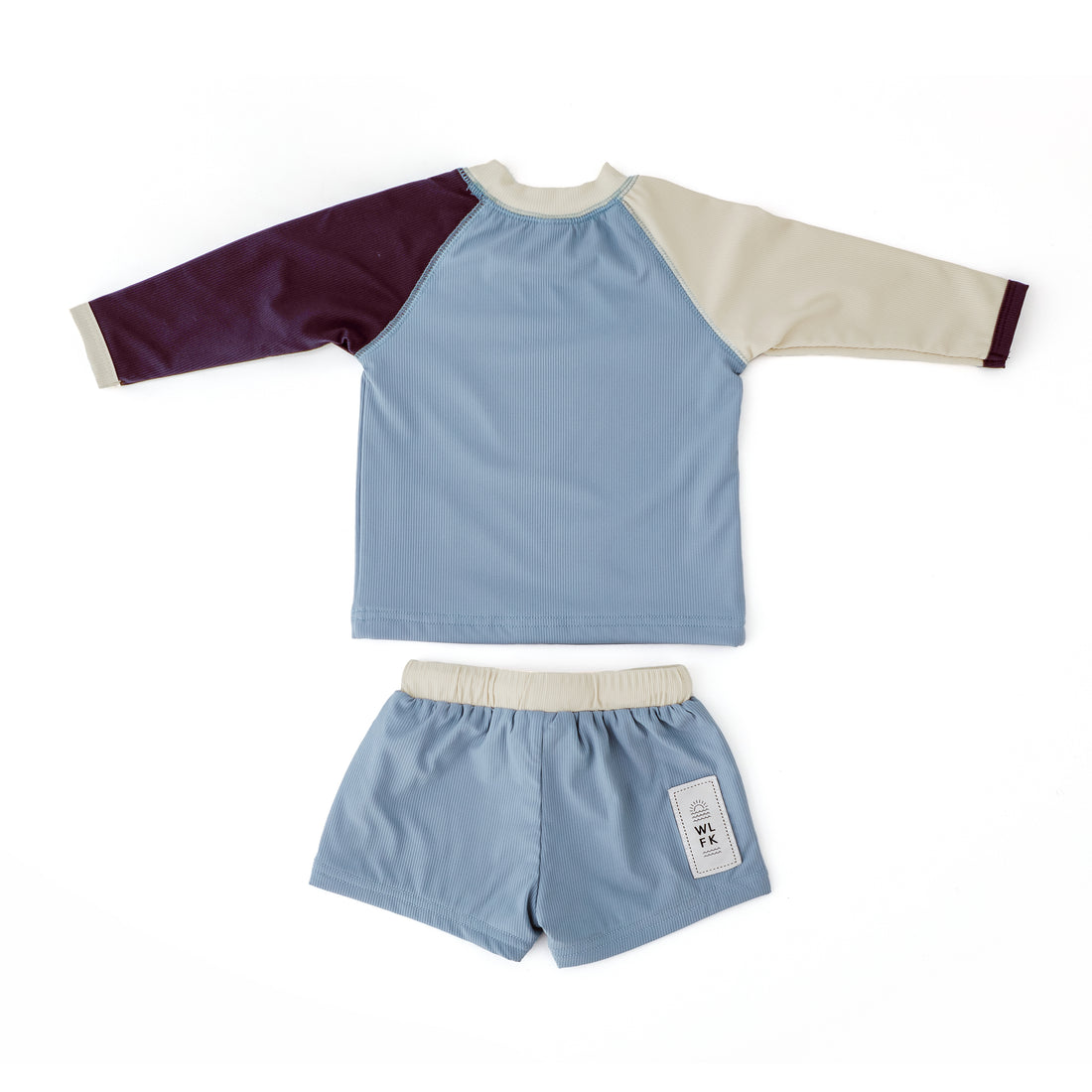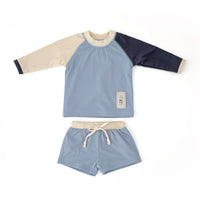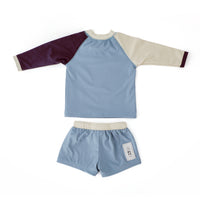 or make 4 interest-free payments of $12.50 AUD fortnightly with
More info
Long Sleeve Rashie Set - Elliot
Play in the sun for longer thanks to our Long Sleeve Rashie and shorts swim set. Keep precious skin covered thanks to the long sleeves and high neck. 
Fully lined for extra durability and to avoid being see-through.
FABRICATION: 85% Nylon 15% Spandex
LINING: 100% Terylene 
Available in sizes 000-5
Top Size Chart
Size 000 - Chest 24cm length 31cm Arm 28cm
Size 00 - Chest 26cm length 33cm Arm 30cm
Size 0 - Chest 28cm length 35cm Arm 32cm
Size 1 - Chest 30cm length 37cm Arm 34cm
Size 2 - Chest 31cm length 39cm Arm 38cm
Size 3 - Chest 32cm length 42cm Arm 41cm
Size 4 - Chest 33cm length 45cm Arm 45cm
Size 5 - Chest 44cm length 48cm Arm 49cm


Shorts Size Chart
Size 000 - Waist 19cm Length 15cm
Size 00 - Waist 20cm Length 16cm
Size 0 - Waist 21cm Length 17cm
Size 1 - Waist 22cm Length 18cm
Size 2 - Waist 23cm Length 19cm
Size 3 - Waist 24cm Length 20cm
Size 4 - Waist 25cm Length 22cm
Size 5 - Waist 26cm Length 24cm
DESIGNED IN AUSTRALIA

Please note:
- We have a tolerance of +/- 1-1.5cm for all of our garment measurements

Care Instructions:
All swimwear will fade with continued use over time due to the elements. Here are a few tips to help your swimwear last longer.
1. Pretreat your bathing suit. Before wearing a new swimsuit for the first time, treat it in a mixture of water and vinegar to help seal in the colours.
2. Shower before swimming.
3. Rinse the bathing suit in cold water.
4. Gently wash the suit by hand.
5. Thoroughly rinse the swimsuit.
6. Let your suit drip-dry.