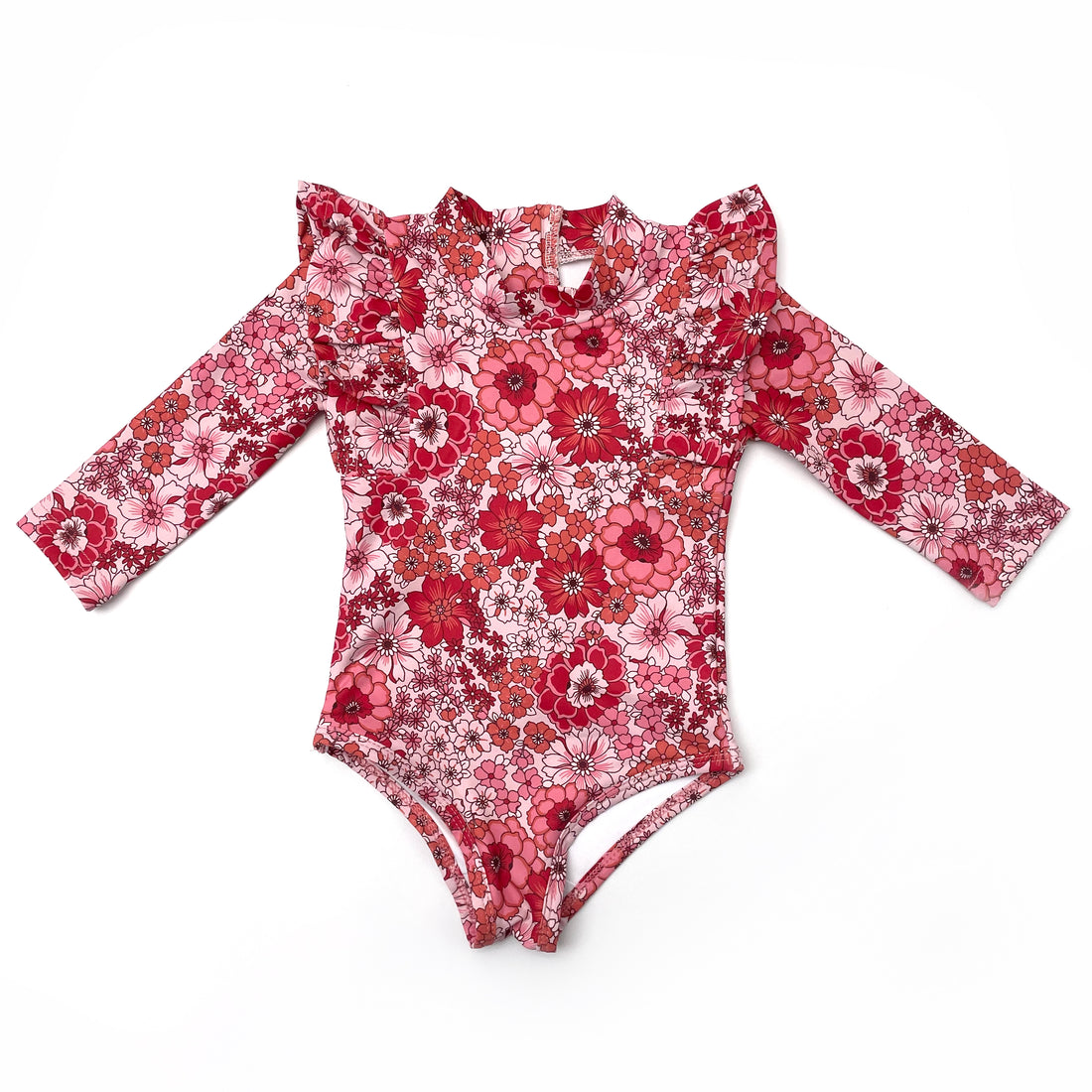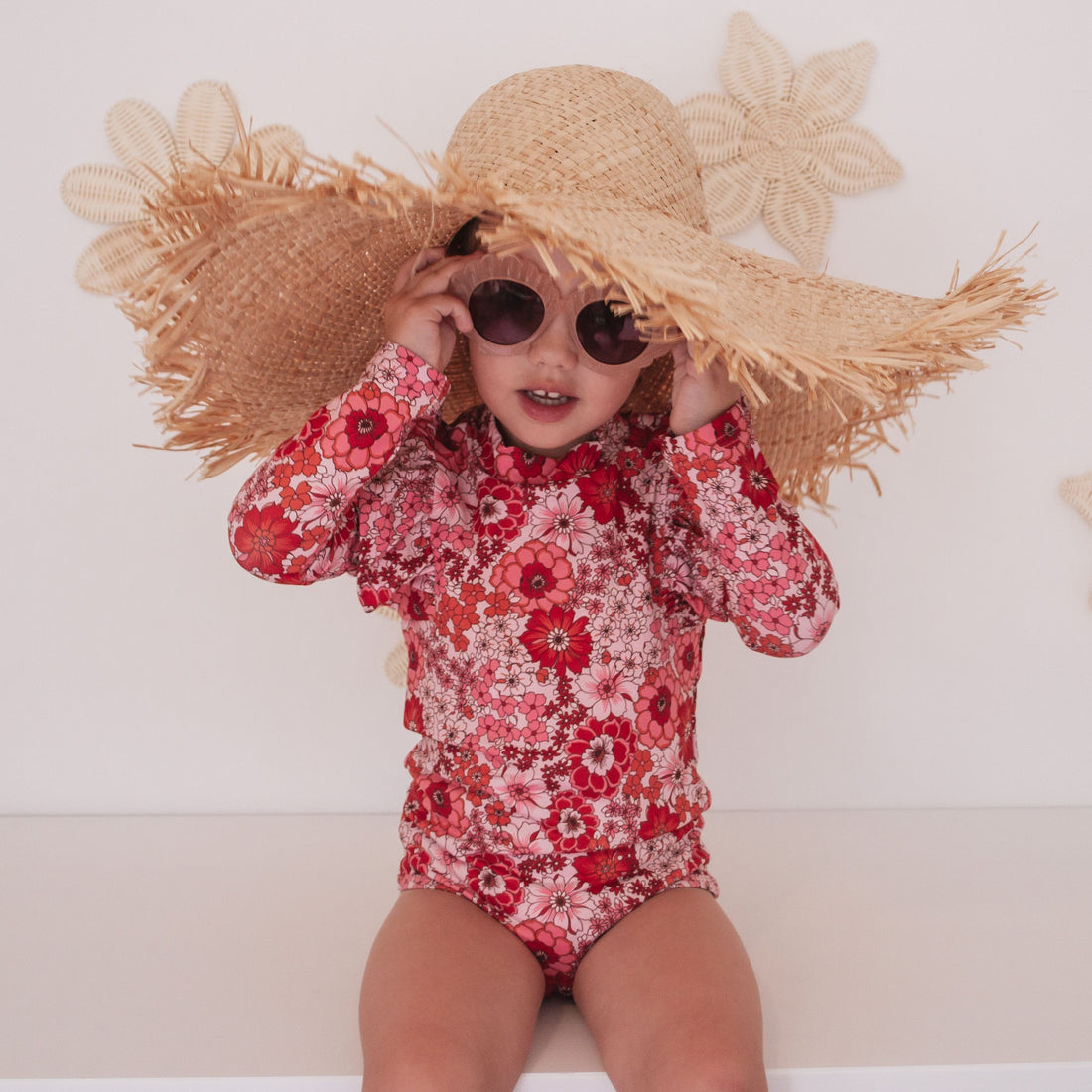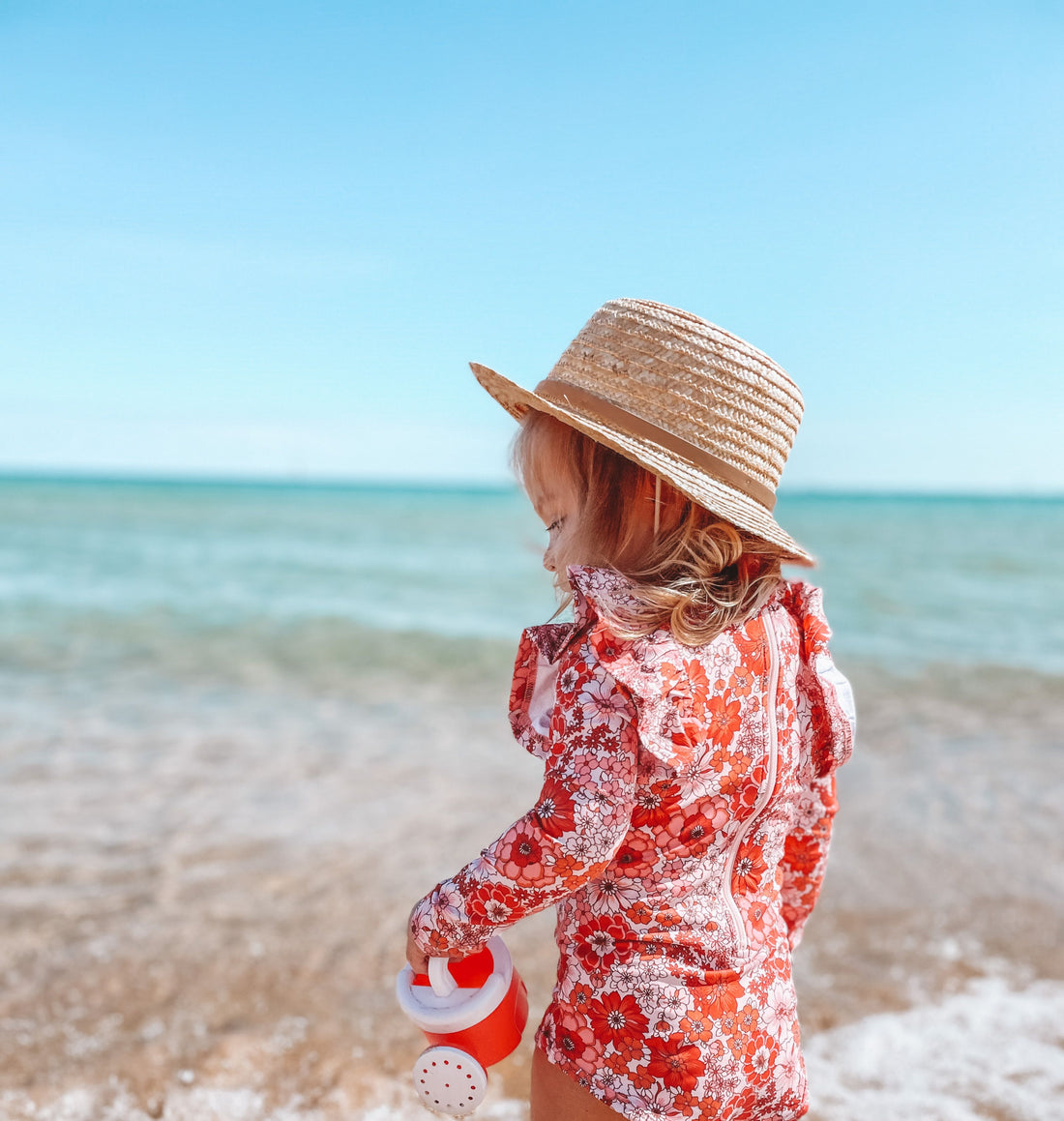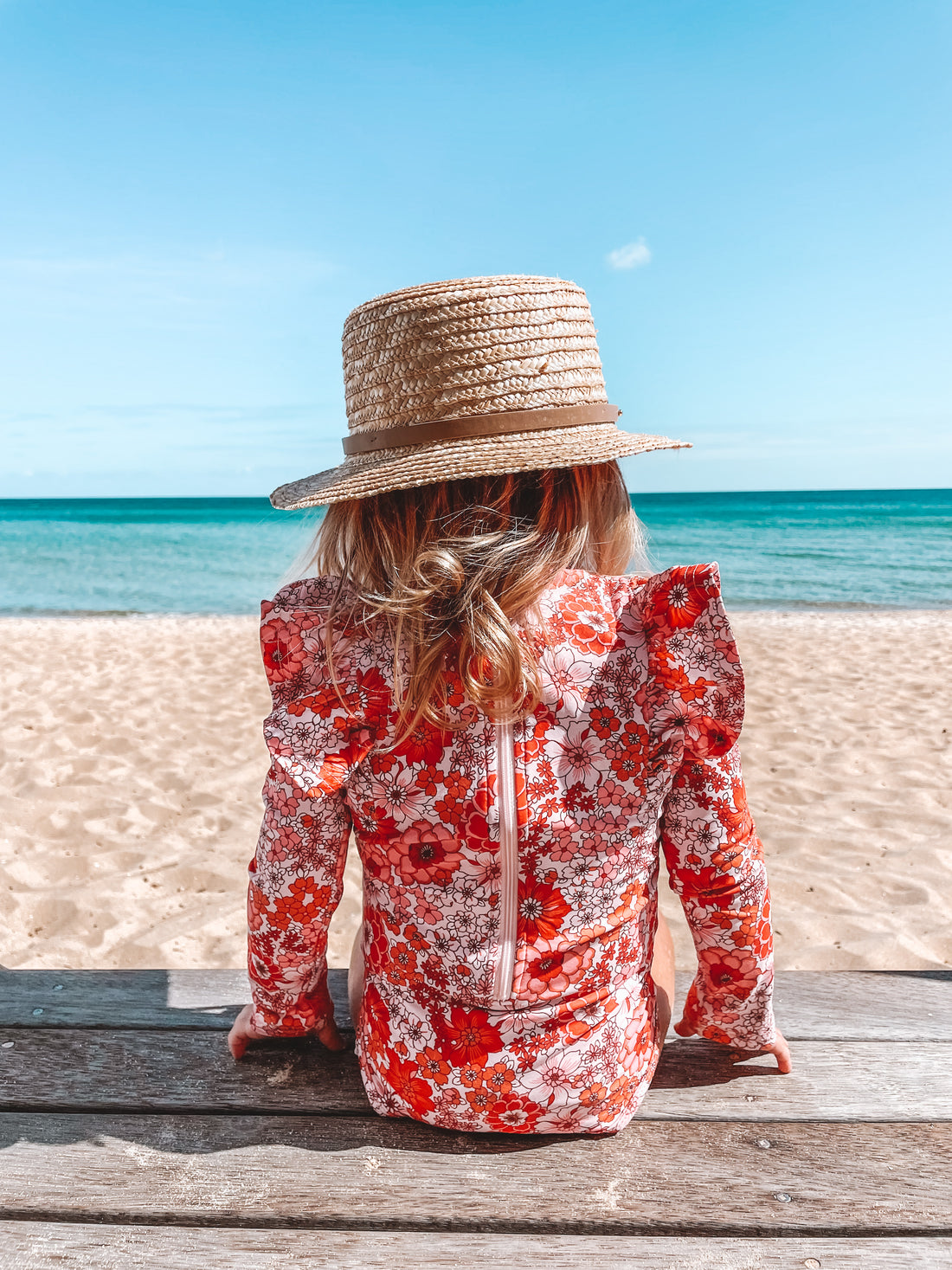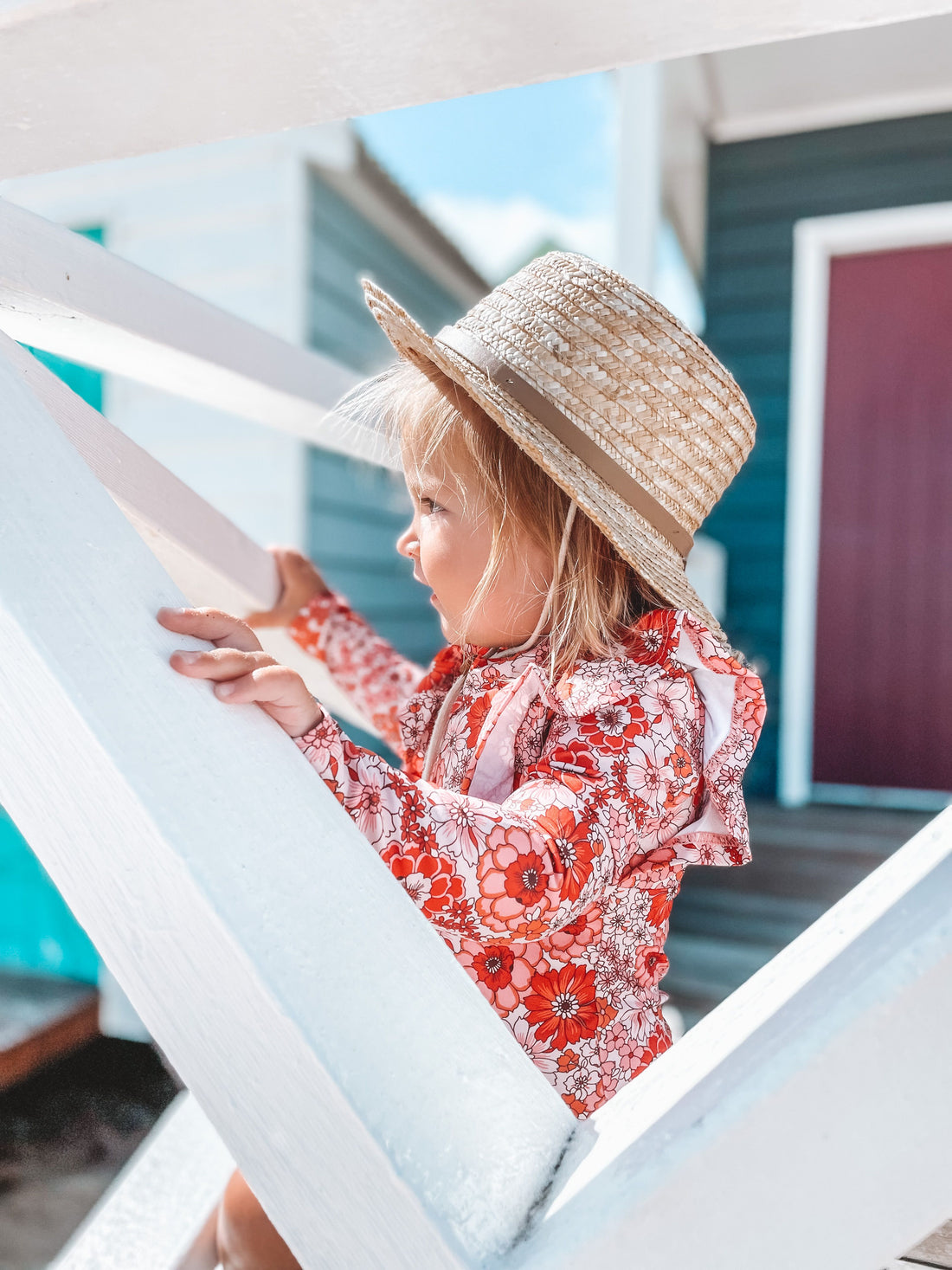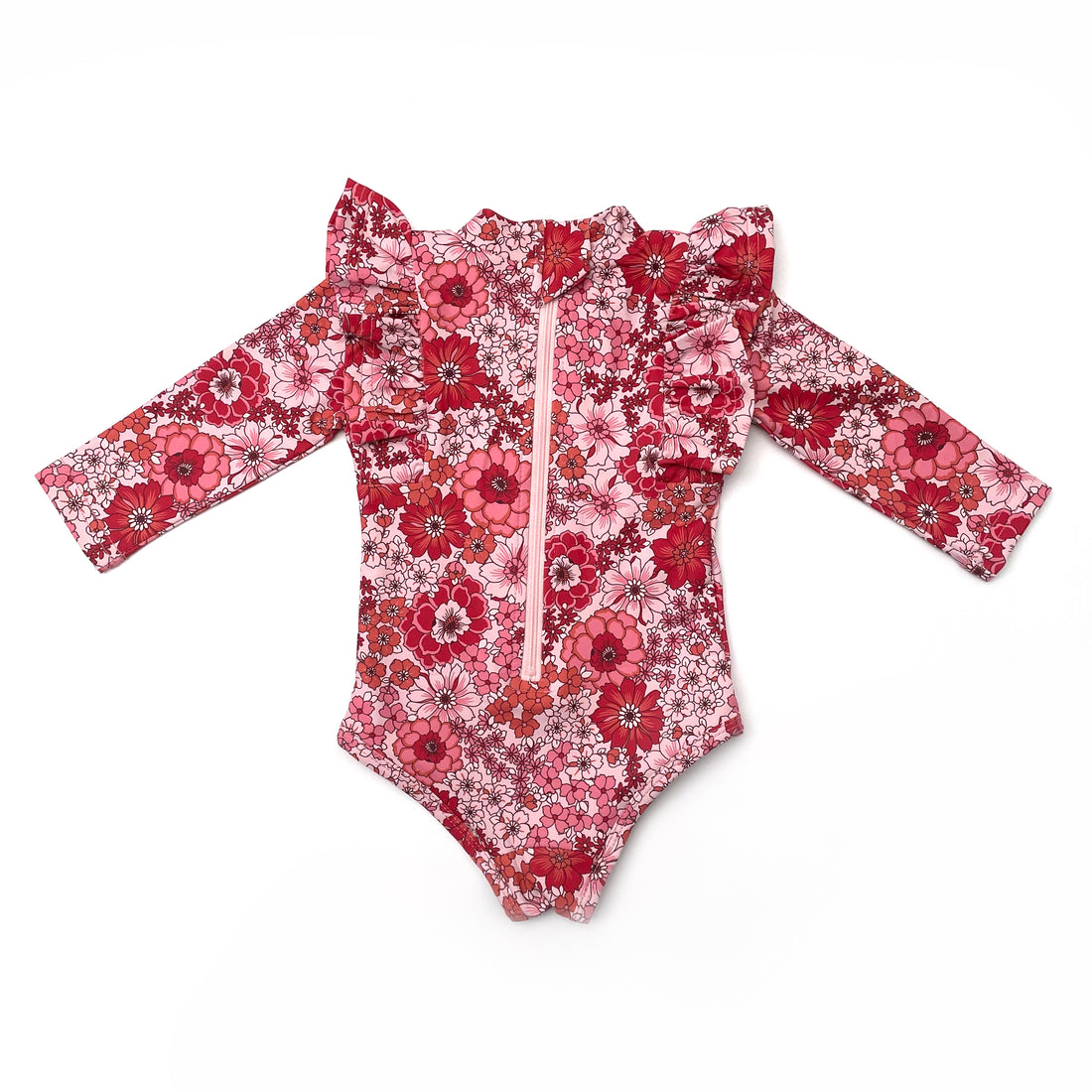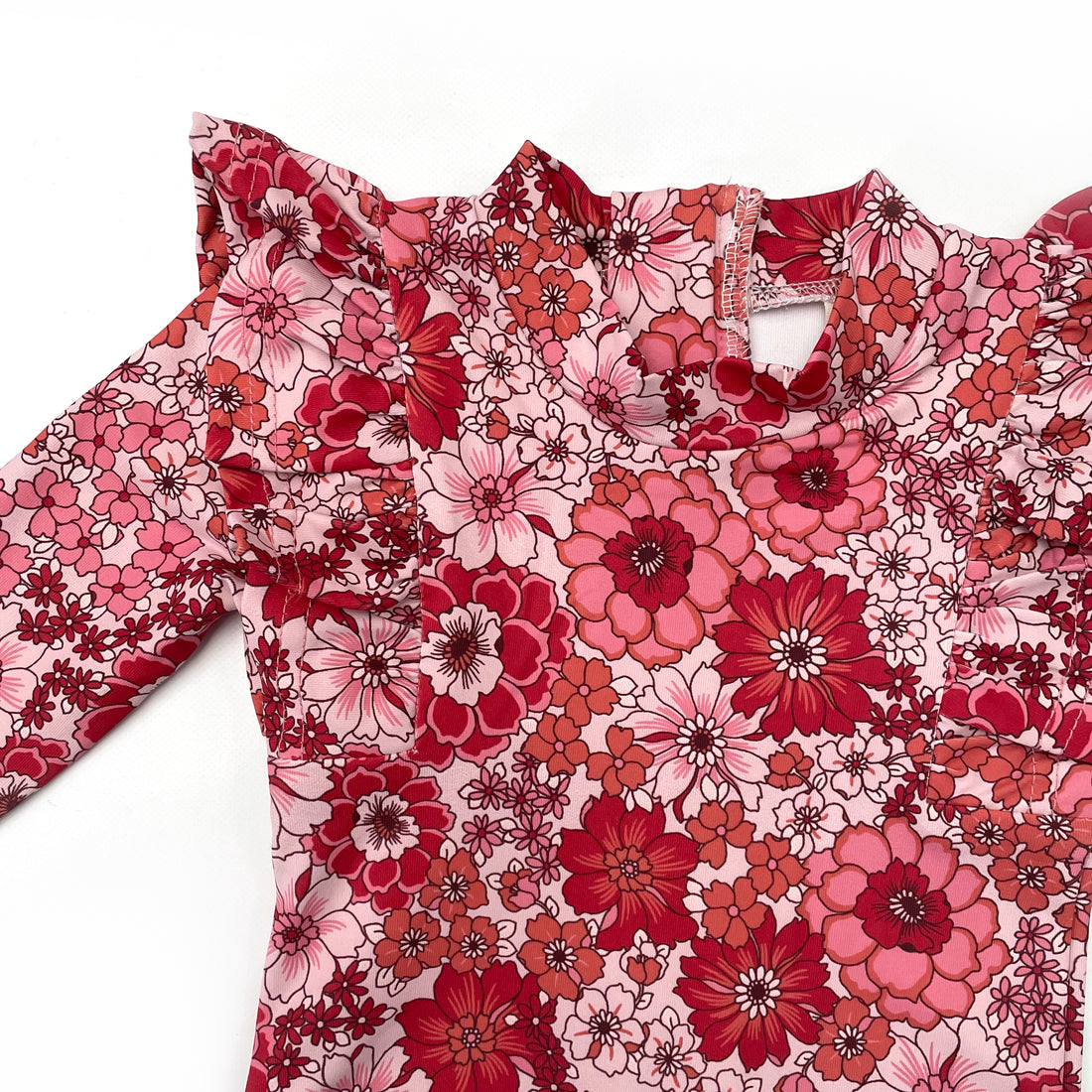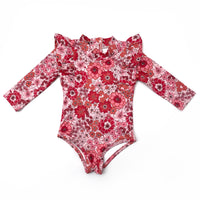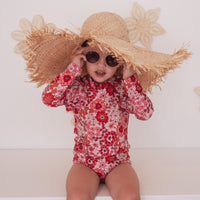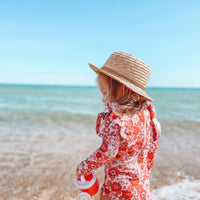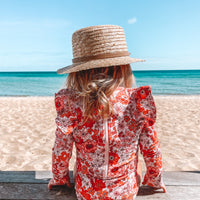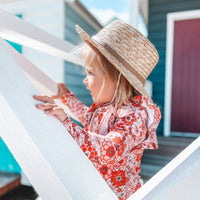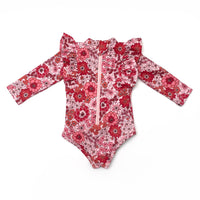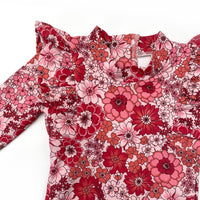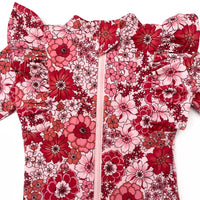 or make 4 interest-free payments of $9.75 AUD fortnightly with
More info
Shimmy Long Sleeve Swimmers - PENELOPE
This adorable swimwear features our signature ruffle.
The body is fully lined for extra durability and to avoid being see-through.
Zipper down back for easy changing.
The perfect summer swimwear for your little mermaid.
FABRICATION: 82% Nylon, 20% Spandex
LINING: 100% Terylene 
Available in sizes 000-10
Size Chart
Size 000 - Chest 20 cm Length 34 cm Arm 20cm
Size 00 - Chest 21 cm Length 36 cm Arm 22cm
Size 0 - Chest 22 cm Length 38 cm Arm 24cm
Size 1 - Chest 23 cm Length 40 cm Arm 27cm
Size 2 - Chest 24 cm Length 42 cm Arm 30cm
Size 3 - Chest 25 cm Length 45 cm Arm 33cm
Size 4 - Chest 26 cm Length 48 cm Arm 36cm
Size 5 - Chest 27 cm Length 51 cm Arm 38cm
Size 6 - Chest 28 cm Length 58 cm Arm 41cm
Size 8 - Chest 31cm Length 61cm Arm 47cm 
Size 10 - Chest 33cm Length 66cm Arm 52cm
PATTERN PLACEMENT WILL VARY ON EACH PIECE
For hygiene reasons we do not offer any return or exchange on swimwear so please choose carefully.
DESIGNED IN AUSTRALIA
Care Instructions:
DO NOT IRON OVER ZIPPER
All swimwear will fade with continued use over time due to the elements. Here are a few tips to help your swimwear last longer.
1. Pretreat your bathing suit. Before wearing a new swimsuit for the first time, treat it in a mixture of water and vinegar to help seal in the colours.
2. Shower before swimming.
3. Rinse the bathing suit in cold water.
4. Gently wash the suit by hand.
5. Thoroughly rinse the swimsuit.
6. Let your suit drip-dry.