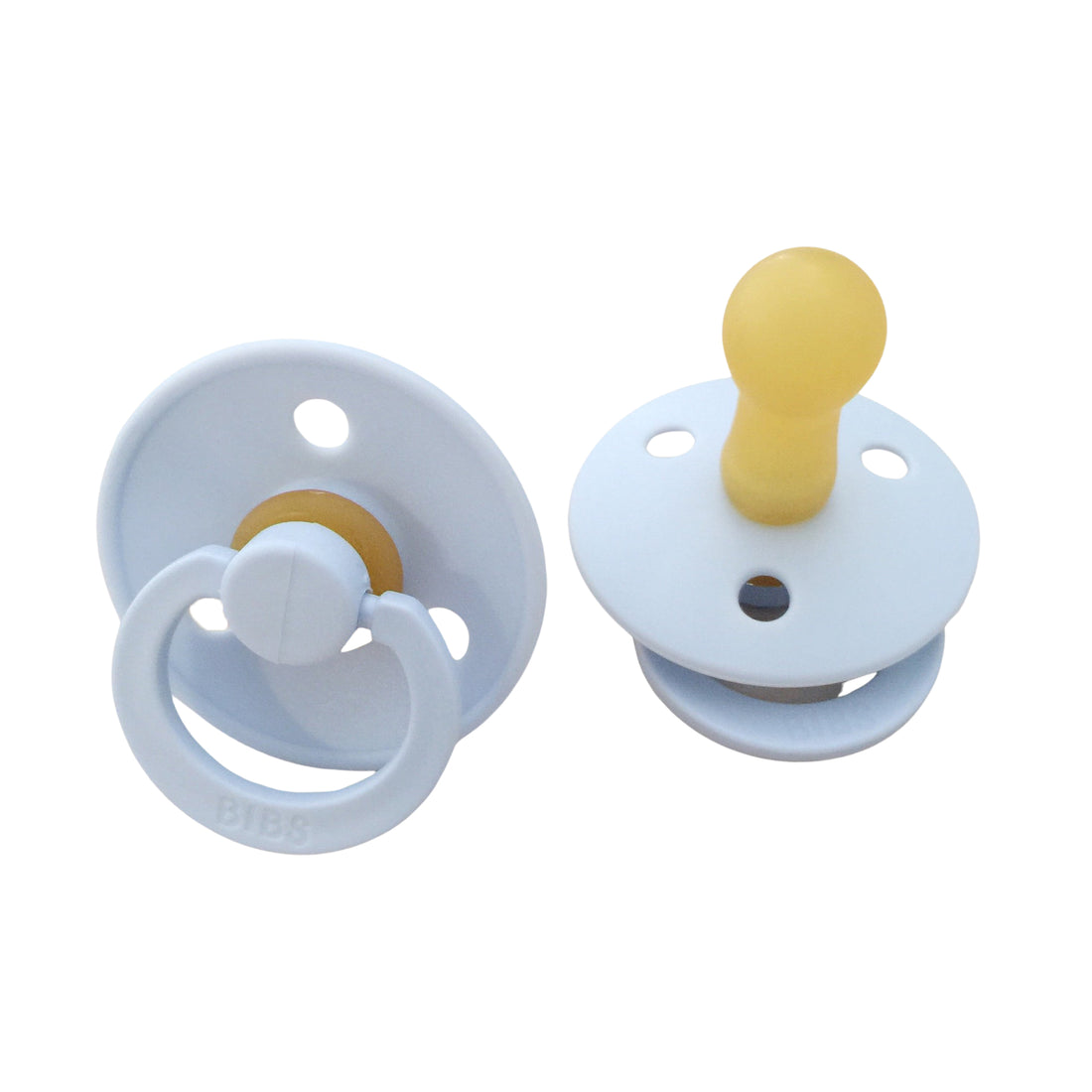 or make 4 interest-free payments of $1.99 AUD fortnightly with
More info
BIBS Colour Dummies - BABY BLUE - 1 PACK
Bibs Colour dummies are the latest cool kid on the baby essentials block. 
These Danish beauties are made with a 100% natural rubber teat and are 100% BPA free, with a classic round shape in the most divine on-trend colours. 
Colour: Baby Blue
Size 2: are labelled as 6-18 months, but are suitable from newborn as per the manufacturers recommendation
Teat Size: H:30 mm x W:14 mm
Pack Size: Single
Made in Denmark
Please note that, due to the nature of this product we are unable to accept returns of this item. 
Dummies do not come with a cover or a lid.
Please sterilize all dummies before use by placing them in a cup of boiling water and allowing them to air dry. Do not place in a sterilizer of any kind as the sterilizer may become too hot and cause the dummies to bubble.
Safety: 
Bibs Soothers meet Australian Safety Standards for soothers AS2432-1991. BIBS Soothers are also made to conform with the Pacifier Safety requirements by European standard EN1400.
As with ALL dummies, always inspect Soother before each use & discard at first signs of damage. The dummy should be inspected for damage or weakness before use as the teat or small pieces of the Dummy may break off & become lodged in a child's throat. The whole dummy could also become stuck in a child's mouth & block their air supply posing a choking risk. Attaching a dummy to your child's clothing with a ribbon or cord presents a strangulation risk if the tie wraps around the child's neck. Your Soother cannot be exchanged or refunded for hygiene reasons.
Cleaning:
Soothers can be washed before use by sterilising in boiling water. Soother can be washed in warm soapy water.